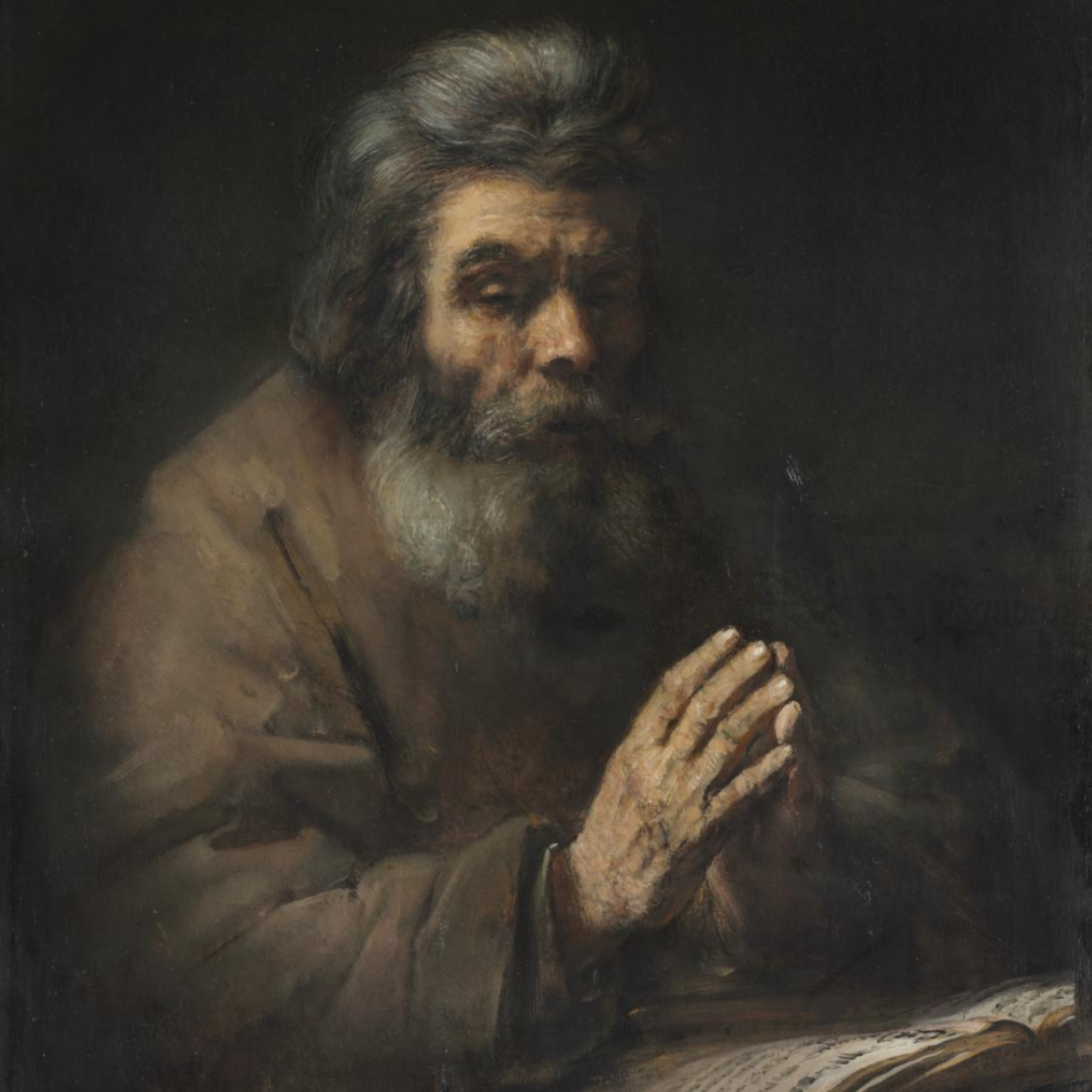 One of the methods which Christian asceticism employs in training the soul to virtuous and holy living. The term originated with St. Paul, who traces an instructive analogy between Christ dying to a mortal and rising to an immortal life, and His followers who renounce their past life of sin and rise through grace to a new life of holiness.
"If you live after the flesh", says the apostle, "you shall die, but if through the spirit you mortify the deeds of the flesh, you shall live" (Romans 8:13; cf. also Colossians 3:5, and Galatians 5:24). From this original use of the term, we see that mortification, though under one aspect it is a law of death, under another and more fundamental aspect it is a law of life, and does not destroy but elevates nature. What it slays is the disease of the soul, and by slaying this it restores and invigorates the soul's true life.
Of the diseases it sets itself to slay, sin, the one mortal disease of the soul, holds the first place. Sin committed it destroys, by impelling to true penitence and to the use of those means of forgiveness and restoration which our Lord has confided to His Church. Temptations to sin it overcomes by inducing the will to accept hardships, however great, rather than yield to the temptations. To this extent, mortification is obligatory on all, but those who wish to be more thorough in the service of Christ, carry it further, and strive with its aid to subdue, so far as is possible in this life, that "rebellion" of the flesh against the spirit which is the internal incentive to sin.
What is needed to achieve this victory is that the passions and sensual concupiscences, which when freely indulged exercise so pernicious an influence on human conduct, should be trained by judicious repression to subordinate and conform their desires to the rule of reason and in faith, as discerned by the mind. But for this training to be effectual it is not sufficient to restrain these desires of the flesh only when their demands are unlawful. They represent a twist in the nature, and must be treated as one treats a twisted wire when endeavoring to straighten it, namely, by twisting it the opposite way. Thus in the various departments of ascetic observance, earnest Catholics are constantly found denying themselves even in matters which in themselves are confessedly lawful.
Mortification, viewed thus as a means of curing bad habits and implanting good ones, has its recognized place in the methods even of those who are engaged in pursuing purely natural ends. What is peculiar to Christian mortification is, that it relies for the attainment of its spiritual objects, not merely on this natural efficacy of its methods, but still more on the aids of divine grace, for which, by its earnestness in self-discipline and the Christian motive which inspires it, it can plead so powerfully with God. And here, as further contributing to increase its spiritual efficacy, another motive for which it is practiced comes in.
It is practiced likewise as an expiation for past sins and shortcomings, for it is the belief of the Catholic Church, that, although only the Atonement of Christ can offer adequate expiation for the sins of men, men ought not to make that an excuse for doing nothing themselves, but should rather take it as an incentive to add their own expiations to the extent of their power, and should regard such personal expiations as very pleasing to God. This explains why many of the mortifications practiced by devout persons are not directly curative of evil propensities, but take the form of painful exercise and privations self-inflicted because they are painful, e.g., fastings, hard beds, abstention from lawful pleasures, etc.
Not that these external mortifications are of themselves available, for spiritual writers never tire of insisting that the internal mortification of pride and self-love in their various forms are essential, but that external penances are good only so far as they spring from this internal spirit, and react by promoting it
---
Sources
ALVAREZ DE PAZ, De mortifications virium animae in Opera, t. III (Paris, 1875), 1. II; BAKER, Holy Wisdom, ed, SWEENY (London, 1905); RODRIGUEZ, Christian and Religious Perfection LE GAUDIER, De perfectione vitae spiritualis (Paris, 1856); SCARAMELLI, Directorium Asceticum (London, 1897); MATURIN, Self-knowledge and Self-discipline (London, 1905); CHABOT, La mortification chretienne et la vie in Science et Religion series (Paris, 1903).
About this page
APA citation. Mortification. (1911). In The Catholic Encyclopedia. New York: Robert Appleton Company. Retrieved April 7, 2023 from New Advent:
http://www.newadvent.org/cathen/10578b.htm
MLA citation. "Mortification." The Catholic Encyclopedia. Vol. 10. New York: Robert Appleton Company, 1911. 7 Apr. 2023
<http://www.newadvent.org/cathen/10578b.htm>.
Ecclesiastical approbation. Nihil Obstat. October 1, 1911. Remy Lafort, S.T.D., Censor. Imprimatur. +John Cardinal Farley, Archbishop of New York.