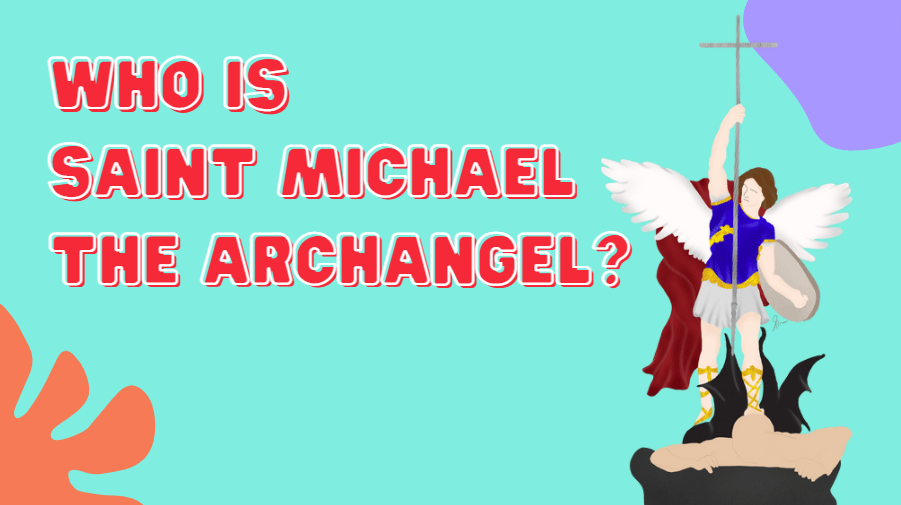 This lesson is for educational purposes and uses historical information from the original Catholic Encyclopedia, published between 1907 and 1912. It is a valuable resource for subjects related to theology, philosophy, history, culture, and more.
Like most works that are more than a century old, though, it may occasionally use outdated language or scientific information.
Accordingly, in offering this resource, S.D. Cason Courses does not thereby endorse every assertion or phrase in the following text. To learn about current doctrines and liturgical practices in your diocese, check your local bishop's website.
Who is Saint Michael?
A) A famous prophet from the Bible
B) One of the most important angels in biblical stories
C) A king from an ancient civilization
Question explanation
Saint Michael is one of the most important angels mentioned in the Bible. He is known for standing up against Satan and aiding good people, especially at the time of their death. He plays a significant role for both Jews and Christians and is also called "Prince of the Heavenly Army" and "Highest General." His name Michael implies "Who is like God?"
What is Saint Michael known for?
A) Healing the sick and being a hero who fought against Satan
B) Building famous churches and being an architect
C) Leading a great army and conquering many lands
Question explanation
Saint Michael is known for his healing powers and for fighting against Satan. He is revered as a hero who assisted good people especially at the point of death. One of his popular tales is how he created a healing spring at Chairotopa, where people found healing once they bathed and invoked the help of St. Michael.
When do people celebrate Saint Michael?
A) On September 29th and 30th in Rome
C) At the start of every new year
Question explanation
In various parts of the world, Saint Michael is celebrated at different times of the year. For instance, in Rome, he is celebrated on September 29th and 30th. Some places even commemorate his contributions for helping them during battles. In Egypt, St. Michael is celebrated on the 12th of every month.